Events
March 21, 2020
Instructor Training in Florida
Instructor Training in Florida
Instructor Training with Tamara
New York: Kai Chi Do at Vastu
New York: Kai Chi Do at Vastu
Join this Kai Chi Do circle at Vastu Health in Warwick, New York on March 21st, 2020 at 11am.
And Let Yourself be Light!
Sound Journey
Sound Journey
Journey into deep aspects of consciousness and our collective inner guidance.
With Travis Lacey and Charles Robinson
at The Womb Sanctuary in Tampa, Florida
$40. per person
Tickets at Eventbrite
Please sign the Sound Journey Waiver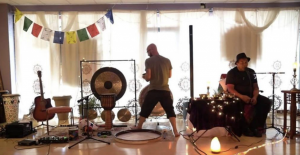 Comments on this entry are closed.