Does your chi get hot? Take it to the BEACH!
I started calling Charles "Rain Man" last Sunday because he was, well – shvitzing – all over us during Kai Chi Do.  (and he was loving it!) So we went on a mission to find the best cool breezy location in Tarpon Springs.
What we found is a lovely pristine alcove on Howard Park Beach – south end of the beach island.  The stone steps take you down a path through the beach rocks.  For all of you folks who love Kai Chi Do, but have been dodging the heat – We're moving our Sunday Kai Chi Do to the beach for the summer.    Come out and join us and wiggle your toes in the sand.
Here's a map.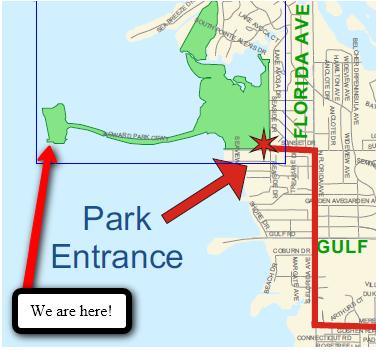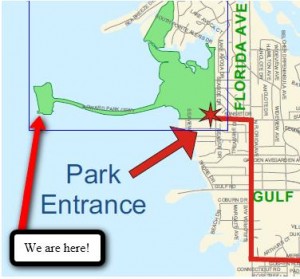 And for all you geocachers out there – the coordinates to this Sunday morning treasure are:
N28 degrees  09.161′   WO82 degrees 48.331′
See you there!  Remember to wear your sun screen!