Paint your Life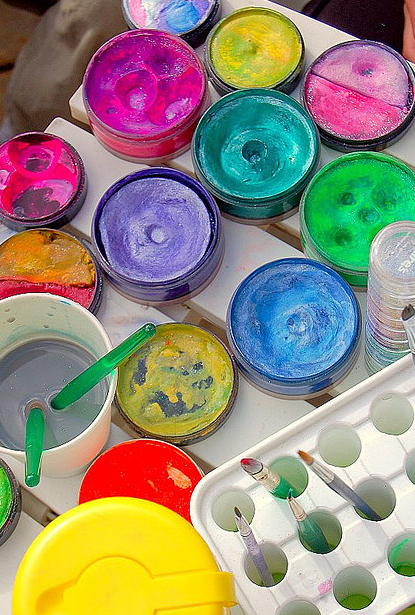 Shanti and I went shopping for paint colors for painting her new bedroom this week.  She planned to paint her room blue.  We were in Home Depot for about 10 minutes.  Shanti considered maybe 3 or 4 paint colors and rejected them in less than a minute each.  She made a seamless transition from blue, the color she'd planned, to other colors.  No attachment whatsoever.  She lingered an extra second or two on a lovely green, a pale chartreuse really – She said, "I like it but I couldn't live with it.   I think in an hour or so I'd feel angry."  Then I handed her a color card for "Pyramid Gold" and she chose it instantly.  I mean INSTANTLY.  She loved it.  She wanted it.  I wasn't sure.  She was absolutely sure.  No wavering, no self-doubt.  That was the color.  Done.
Now you have to understand –  I have 22 pints of different color Porter Paints in our garage from my house painting project a few years ago.  Every one of those pints was a color I agonized over, tested on the wall, tested on oak tag paper, tested in a variety of lighting, got friends' and cousins opinions on.  Then I narrowed it down to just a few, and paid a consultant to give me her opinion on them.  It took me a month to choose the colors for our living room.   And I still wonder if we should pick new colors and re-paint.
So I was blown away in Home Depot with Shanti.  I asked her, "How did you do that??  How can you decide on a color so quickly?!"
She said, "I just felt it."
My jaw dropped a little.  She looked at me with a mixture of curiosity and surprise.  She said, "I make all my decisions that way.  About people.  About places.  All of it.  I just feel them."
The painter is here today, and "Pyramic Gold" looks gorgeous!
Wow.  You mean the emotional guidance system applies to everything?
Photo by Jim Sneddon on Flickr Creative Commons  CC-BY 2.0