Kai Chi Do Playlist: Blessed is this Life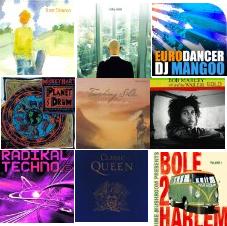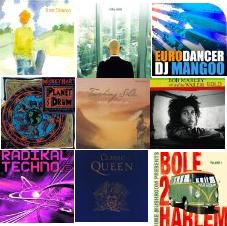 We get lots of requests for Kai Chi Do music playlists, and we've been experimenting with a variety of different ways to share them. If you haven't tried it yet, check out the interactive music widget from Amazon in our sidebar. And, since you've asked, we'll also keep providing playlists in our posts.
Music is an essential part of Kai Chi Do. It inspires us and tells a story. It gives your mind a point of focus, and then gets beyond your mind, so that you just join the rhythm. The music helps to synchronize the group and it carries us, together, through The Five Elements.
Today's music playlist is called "Blessed is this Life" – from Brett Dennen's lyrics "Blessed is this Life, and I want to celebrate being alive."  I woke up singing that song.
Of course, we always begin with The End of Suffering by Gary Malkin and Thich Nhat Hanh.
Light Over Shadow by Mickey Hart and Zakir Hussein from the album Planet Drum
No More Trouble by Bob Marley and the Wailers
What's It Gonna Be by H "two" O & Platinum from the Ministry of Sound album
Let Me Clear My Throat by Public Domain from the Radikal Techno 6 album
Rainbow by Frank Steiner Jr. From the Touching Silk album
World, Hold On [Children of the Sky] by Bob Sinclar
and, of course, we always end with The Javanese Lullaby by Cory Alan Carlick
Blessings to you.