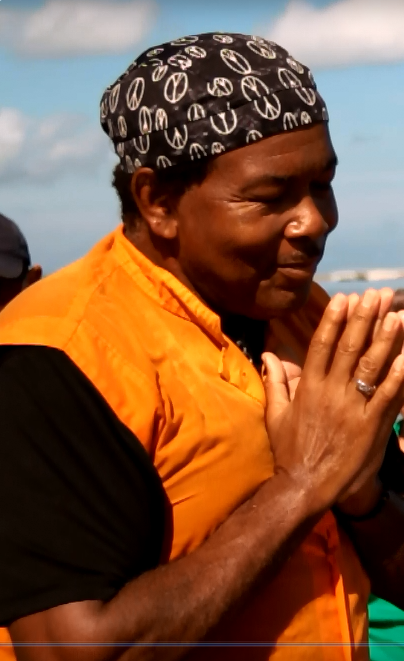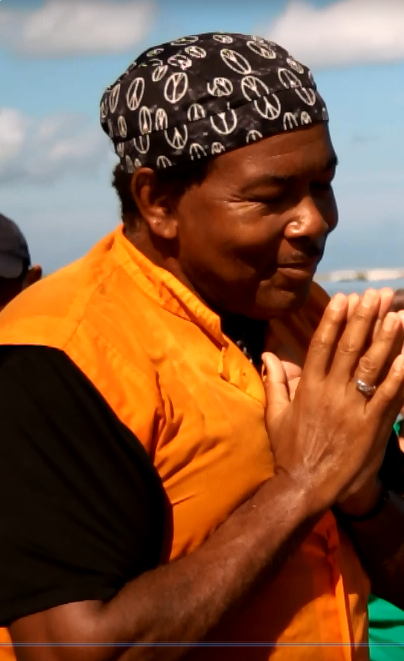 Each Sunday for the past many years, Charles offers Kai Chi Do class, open to the public.  He calls it Seva Sunday.  While we are enjoying this beautiful Spring weather here in Florida, the class location is Sunset Beach in Tarpon Springs @ 9:30am (we gather at 9:30am and Kai Chi Do begins at 10am). After class yesterday, Mark Marano wrote this inspiring post on Facebook about his experience:
What a beautiful experience today during and after Kai Chi Do! Thank you Charles and everyone who was there! When Charles went around asking each of us to state our intention, I said peace and awakening.

On the way home today, unexpectedly, this struck me as I was driving. All of a sudden, I noticed the beauty of the trees and landscape out to my left as I was driving. I seemed to notice more details perhaps, or I was just more in tune with everything there. It felt very calm and peaceful. It was as if I were struck with awe. It was almost like time had slowed down yet it was really just me slowing down, and naturally relaxing into the moment. The mind was quiet or I was out of the mind. I was experiencing the world from a higher place, yet I was grounded and fully coherent in driving.

When stopped at a light, it seemed as if there were complete silence in that moment. I'd usually hear noise in the distance, though that had completely faded away. Once again, I had discovered the presence, the here and now. The silence of the presence had become 'louder' than the noise of the environment. Or just being more deeply connected to the presence, that silence manifested in the external world.

There is nothing more amazing than being in the present moment, especially being completely in the present moment without the chaos of the mind or ego. The world truly is beautiful. It's just how we're looking at it, and filtering it through the mind/ego, that prevents the true experience of what is. Know that life and the world are beautiful and you will begin to experience it as such, or you will embark upon your own journey that will bring you that perspective.

Earth will become truly amazing as more and more of us continue to awaken to higher levels of consciousness. Just imagine how beautiful our experience here will be when we are all fully awakened. It's not that far off in the future. We're getting closer and closer every day!

Choose love, peace, and awakening. Your world will transform around you.
Thank you, Mark!  Thank you so much for bringing your open heart to this world.
Many Blessings!
{
0

comments
}