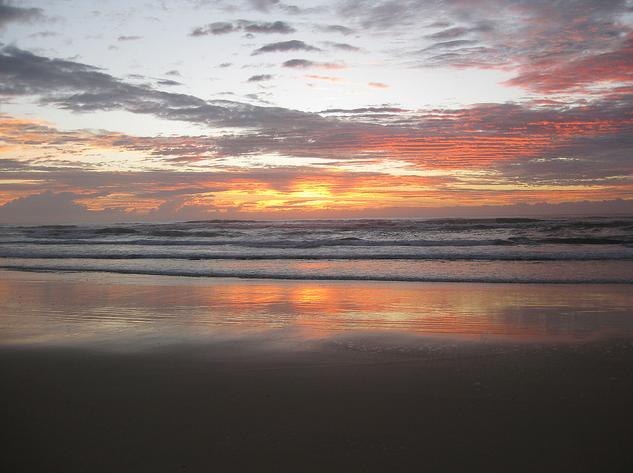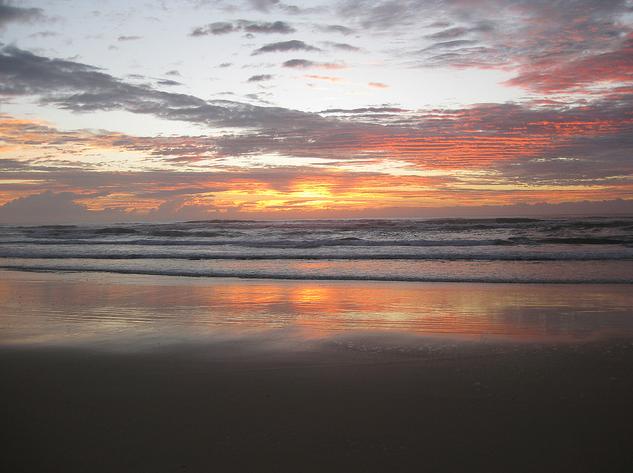 "Write it on your heart
that every day
is the best day in the year."
– Ralph Waldo Emerson
 Everybody ought to see the sunrise at least once a year.
And to me, a perfect way to celebrate the emergence of 2012 is SA-ing on the beach with the rising sun.
How do you feel about the new year?  What are your hopes and dreams?
What would you like to improve or change?
What successes did you have in 2011? What would you like to be different?
Come, bring your clear intentions and we'll all pour our love into them.
Kai Chi Do is a dynamic process that involves connection with ourselves as well as the environment.
Resonance with the earth is grounding and serene.
Positivity and support from the group inspires me to resolve conflicting emotions and cleanses my spirit.
Feeling at peace with myself and the world, the new year becomes exciting.
We're meeting for sunrise Kai Chi Do at 7:00 AM this New Years day, January 1st 2012 at Sunset Beach in Tarpon Springs, Florida.
Hope to see you there!
Sunrise photo by David Ashford at Flickr Creative Commons
{
2

comments
}