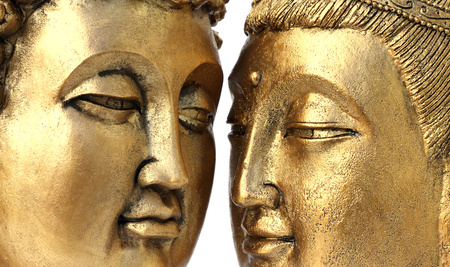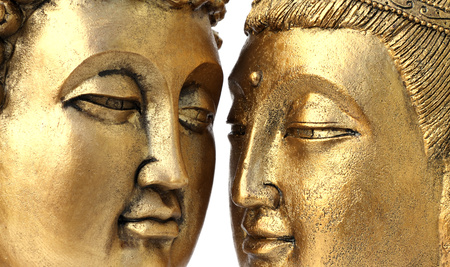 Wedding Ceremony For Reconnection with the Soul
Introduction
The Healing community of Kai Chi Do extends a positive warm welcome to all who have come to witness this sacred union between the Psyche and the Soul.
Please Silence your cell phones and pagers during the wedding process.
Call For the Soul
On this 6th Day of March 2012. "(Your Name) please bring your precious Soul to the Altar of Divine Union."
Welcome
Welcome, family and friends to the sacred Marital Ceremony of the Soul and the Psyche. This is a very auspicious moment in time where the vibrant and eternal soul embraces the psyche, and the Spirit and the Mind vow to live as One. The marital ceremony is a special celebration where the illusion of separateness dissolves into the truth of Oneness.
This is a very special time for the coming together of our Being.  I would like to extend a warm positive intention for long life, health and good fortune to all of the members of this sacred union.  May you all live long and experience endless moments of true joy and happiness.
It is a great responsibility to give and receive a vow of eternal love and a life-long commitment to live in a unified way. The Four Agreements for Intimate Relationships is a guide and model for creating balance and harmony within the sacred union of Soul and Psyche.  This is a loving way to establish balance in your relationship with the world.
The Four Agreements
The first agreement is that The Relationship Comes First, which means that we value this union and assure it is nurtured before we pursue other ambitions.  We are willing to listen to the needs and wants of both Soul and Psyche, Spirit and Mind.  The goal of this first agreement is to reconcile any disharmony between Psyche and Soul, to find answers and balance in the middle road, where all aspects of our being are considered when making vital life decisions.  We begin the First Agreement by sitting quietly and listening to the still quiet messenger.
The second agreement is that Nothing comes between us, which means that a clear boundary is set with the attitudes, beliefs and desires of other people. The goal of this agreement is to create a clean and safe sanctuary where life decisions can be made.  Support and counsel is therefore sought from both the Psyche and the Soul, to keep the sacred bond harmonized.
The third agreement is that Everything we have, we have Together, which means that we take complete ownership our physical, mental emotional and spiritual natures.  We take ownership for our experiences.  The goal of this agreement is to embrace all aspects of our Self, both the Divine and the human natures, without sacrificing  either Soul or Psyche, without rejecting any aspect of ourselves.
The fourth and final agreement is that Leaving is not an option.  As a unified and blended being we have a commitment to stay present physically and emotionally in this sacred relationship. The goal of this agreement is to stay connected from a place of love and compassion through the endless movements of time.
Based on these four Agreements for Intimate Relationships, (Your Name) what is your declaration to your Soul?
Exchange of Vows
Eternal and Infinite Spirit, we are gathered here today to join this Psyche and this Soul in a sacred bond of marriage.
(Your Name) are you willing to open your mind and heart in a moment of liberation and truth?
(Answer, "I DO").
Right of Passage
Please repeat after me: On this 6th day of March, I (Your Name) now completely accept that I am willing to embrace the essence of my being in a sacred union throughout all time, space and dimension.
Pronouncement
Please connect with your heart.
"By virtue of the authority vested in me under the laws of the Universe I now pronounce you a unified being".
(Your Name) "You may now embrace your Truth."
Many Blessings.
Twin Buddhas photo © Unclesam – Fotolia.com

{
0

comments
}