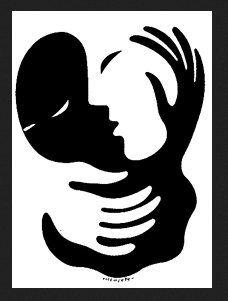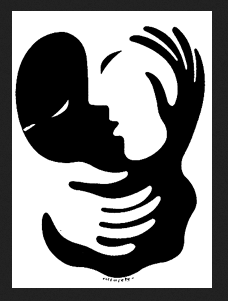 When my life situation is too painful or overwhelming, my mantra is "I am the soul that lives within."  I say it to myself, desperately at first, until I can feel it. I repeat it mentally, summon my connection with that part of myself, until suddenly my perspective shifts.  Have you seen Gestalt images? The ones where your eye has to switch background and foreground to see two different images;  Is it a ghoul or an embrace?
I am the soul that lives within.  I am that safe, timeless, eternal, limitless spark of the Divine.
I reach for it.  And in the moment that I identify myself as that soul, feel myself as that being, the mortal wounds feel smaller and further away, almost the way memories do.  One minute I'm embedded in the struggle, unable to breathe and the next I'm outside it, not just breathing but become the air.
And I feel a sense of relief.  I suppose it's because, to the Energy that creates worlds, anything is possible. And also because, I really am that soul.
It's just a matter of flipping perspective.  Which me do you see?
{
2

comments
}