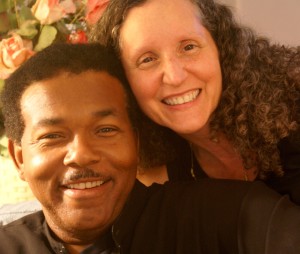 Okay. So the truth is: We sometimes fumble when we try to describe our work.  It's sort of like fixing the unfixable and that can be hard to explain.
It's unfixable because you don't need fixing.  And we think that's a good place to begin when you want things to be better.  Begin by being good enough.  And powerful.  And full of worth.  And stronger than you've imagined. And more brilliant than you've hoped.
And it doesn't mean you're broken just because you want to improve your life.  Yes. We're all a bit messy and maybe even a little bruised.  And we've all done things we wish we hadn't – and don't want to do again. And there are times when we need some help with getting our lives to line up with who we really are.
So the problems may need fixing.  And the truth is, how you feel is telling you a lot about your relationship with Life.  So we help you find your way to feeling good and then even better than that – by finding your way to yourself.  And then any fixing you want to do gets a whole helluva lot easier. You'll figure it out once you have a little confidence in your compass.
We've helped a whole lot of people in their recovery.  All different kinds of recovery. You may have symptoms, but we don't believe that any symptom defines who you are. We think you're looking for something.  So we offer some principles to guide you.
And the truth is, if you want to change your life, the one thing you need more than anything else, is practice.
We support you in practicing what you want, not what you don't want.
Okay. So the truth is: We help people build relationships. Only we don't work on the mechanics of your relationships with other people.  We teach dynamics so you can do the mechanics. And, when it comes to relationships, we think you can both have what you want.
We help you go deep before you go wide.  We know that you have to be authentic and find your own balance before you can have balanced, authentic relationships.
And the truth is, the people you want to have in your life actually like you better when you're real, as much as that may surprise you. So we help you discover and cultivate the relationships you have with your self and with Life, and then extend that connection outwards to others. And not the other way around (which is to say that it doesn't work to try to make a connection with others and then try to live up to it.  It'll just make you lonely and fearful.)
And we think you should stop listening to some people. You know the ones.
And okay. So the truth is: We don't talk in keywords.  We don't know what a retweet is (but we think we like it!).  We aren't search engine optimized.  And if you found us, it's probably because you know someone who loves us.
We don't know how to package ourselves.  If we have a niche, we don't know about it.  And we're done with looking out there for it.
The truth is, we think differently than most people.  Words seem a little upside down and the best thing isn't always the logical.  Energy may be invisible but it runs the show.
We tell you what works for us.  But if we don't always know how to describe what it is we do, it's because we're not Doing – We think it's more useful to empty ourselves so that you can get the message you need in the moment, without us calculating or judging or bending you or the message. So that you can pull what you need to hear through us, without us interfering.
We bring a presence that you need to feel safe enough to trust yourself. And we hold a clear intention – to facilitate connection.  3 connections, to be exact.  Those are the relationships we help you build – the connection to yourself, your Source, and to others. We may not know how to describe what connection is but, the truth is, you know it when you feel it. And that's our passion.