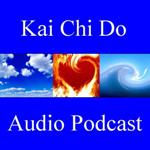 Every feeling is accessible through your thoughts.  Every manifestation begins with a thought.  All potential is here in each moment.  Relax and experience this pure freedom with this meditation.  It will take you on a journey. A Walk in Paradise.  The Paradise within you.
Meditation by Charles Robinson.  Music by J. S. Epperson, Gammadrone (Quantum Edit) – generously shared through HigherMusic.com
and a Creative Commons license –CC-BY-NC-Share Alike.
To download the mp3 file of this Meditation, right click the "meditation" link above, and choose "Save Link As".  It will download the file to your computer or mobile device.
{
4

comments
}