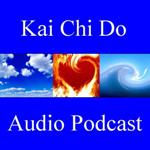 This meditation, recorded live on May 29th, 2013, is an exploration of your life meaning, a guided invitation to dialogue with your inner teacher, your expanded Self.
Special thanks to Gary and JoAnn Chambers for giving permission for use of their Visionary Music in this meditation.  This song is from their Abundance Series: Sanctuary.
To download the mp3 file of this Meditation, right click the "meditation" link above, and choose "Save Link As".  It will download the file to your computer or mobile device.
Feel free to join us for our live stream Mid-week Meditation on Wednesday nights at 8:30pm Eastern time.
{
1

comment
}