Meditation with Charles Robinson: May 15, 2013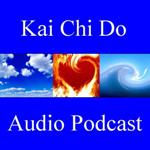 This Meditation May 15 2013 was recorded during Live streaming on May 15, 2013.  You're invited each Wednesday at 8:30pm Eastern time.
Charles likes to do meditation to take us beyond logic, beyond all the noise in our heads.  Into a quiet peaceful place within ourselves.  Close your eyes.  Relax.  Travel along with Charles as your guide.  Special thanks to Gary and JoAnn Chambers for giving permission for use of their Visionary Music in this meditation.